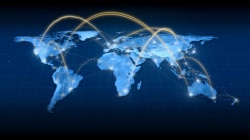 VENTEURE is produced by Precision Content Group.
Its coverage emphasizes cross-border innovation, entrepreneurship and investment flows between the Nashville, Tennessee region and key markets in certain other nations. Its scope is likely to broaden, steadily.
We consider Venteure a new word. It was chosen partly because the domain was available, and partly to demonstrate innovation. All those Es bring to mind such words as entrepreneur, enterprise, education, economics, Esperanto and, yes, ego. For further information, please address inquiries, here.
Thank you, Milt Capps
Milt Capps is PCG owner-publisher. He was previously a reporter and an editor for The Mergermarket Group, which was owned by The Financial Times Group (Pearson), until its sale to a private equity firm in 1Q14. Earlier in his career, Capps was Vanderbilt University associate vice chancellor for news and public affairs; United Press International (UPI) senior vice president for corporate affairs; Nashville Post Co. associate publisher for industry news; Nashville Public Television WNPT vice president-communications; and, senior vice president of Manning Selvage & Lee/Washington, D.C. Member, Leadership Nashville Alumni Association. B.A.-Journalism, University of South Carolina (1970). Former Nashville Chapter President, Society of Professional Journalists (SDX). Member, National Press Club, Washington, D.C. Served as U.S. Air Force public-affairs officer and scenarist in 600th Photographic Squadron (MAC/AAVS/7AF), Vietnam; and, as chief of information plans and programs for then-USAF Security Service (USAFSS), allied with the National Security Agency. USAFSS elements have since 2007 operated within USAF Intelligence, Reconnaisance and Surveillance Agency. V
Related Articles